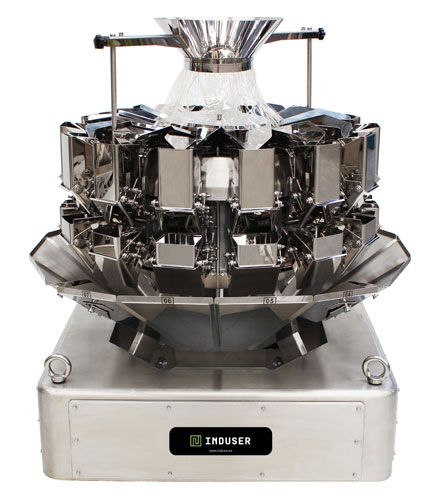 CIRCULAR WEIGHER (PC)
Ideal to weight different types of products: fresh, frozen, delicate, plastic, large and small.
Induser's circular weighers are precise and fast. Designed to reach optimization, their production capacity varies based on the product's size, its packaging, and the number of multiheads selected. This is an ideal solution for agricultural products, fruits and vegetables, snacks, and frozen food. The machine's features and materials are appropriate for a delicate handling of any product.
Hopper size Among 0,5 and 5 liters.
Number of heads 10-24.
Support material smooth, embossed, teflon-coated, etc.
DOWNLOAD DATASHEET